ATTENTION: Future music therapists and music therapy grad students who are ready compare your options now
I have a job that fulfills and inspires me everyday, and each day is filled with music...
Dear Friend,
I remember the first time I saw the words "music" and "therapy" put together.
Was there really a way to combine my passion for making music and my desire to help people heal?
What does music therapy look like? How do I become a music therapist?
Can I make money - like, a real salary - from music therapy?
I remember feeling that for the first time, I knew what I needed to do to be fulfilled. But the information was so spread out. I couldn't tell the difference between a legitimate program and one with a less-established credential.
I didn't know what kinds of jobs I could get, if I would be able to support a family, if I could afford any of the schools…
I knew what I wanted, but I didn't know how or where to get it.
I poured hours into research and identifying options. There were roadblocks and frustrations. And even with all my research,I almost ended up spending 4 times as much in tuition as I needed to.
But I got some very lucky last minute advice about a music therapy program I didn't even know existed - and it was right in my backyard.
The thought of having 4 times as much school debt gives me shivers - I would be in a remarkably different financial situation right now had I not heard that advice.
Now, more than 10 years later, I know way more about music therapy schools and programs. I even teach at one. I've met hundreds of music therapists who got their training from established programs all over the country.
And now, when I meet people and tell them "I am a music therapist", it's almost always met with interest and intrigue.
The path was foggy at best, but now I'm a practicing music therapist in one of the best hospitals in the country.
Every day, I show up at work and my job is to use music - something I'm so incredibly passionate about - to help children heal.
It's hard to imagine something that could be more fulfilling! When I finally knew I was on the right path, I felt such a sense of relief and amazement that it's hard to describe. Seriously!
And the truth is, there is a way to start on this path today.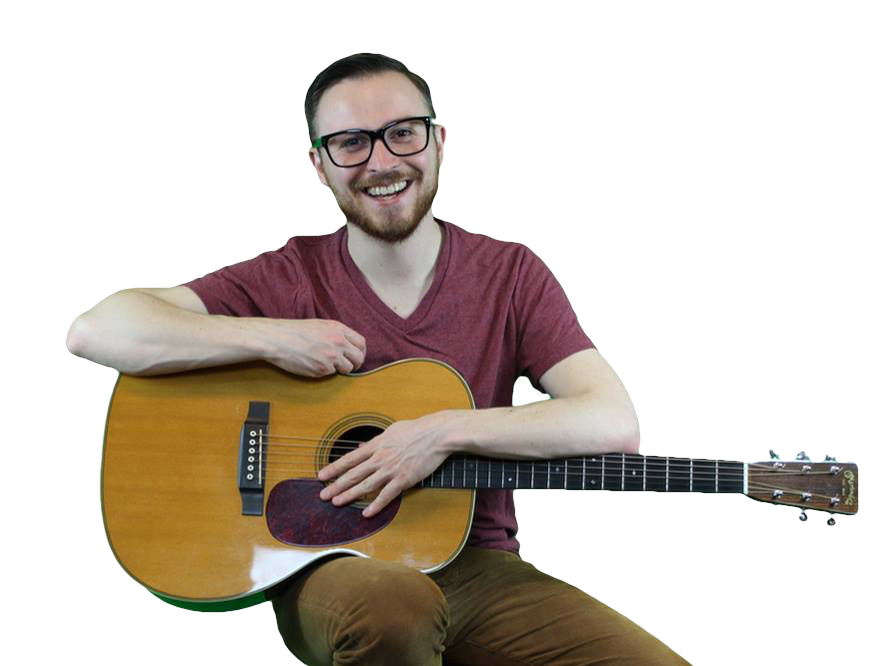 Why Should You Listen To Me?
My name is Matt Logan, and I've been a practicing music therapist since 2010. I started this website shortly after I finished my undergraduate degree in music therapy, and one of my goals was to help spread the word and get qualified people into this amazing profession.
Since its founding, I've responded to hundreds of emails from people asking how they can become music therapists. I've helped others discover their path and begin their journey into this rewarding career.
In the meantime, I also got a master's degree, started teaching, and moved across the country to help build music therapy programs in some of the country's best hospitals.
I'm not writing this to brag. Rather, I want to show you that I'm living proof that a fulfilling career can be made out of your music therapy training. It's also important to tell you that I'm not unique in that sense. Many of my closest friends are also successful music therapists!
Deciding to go into music therapy doesn't come without some skepticism from others, or maybe even yourself. It's ok, it's not your fault. It stems from a lack of understanding, and music therapy's presence in the healthcare field is still new to some.
But let's get a little clarity around the Myths You'll Hear:
I Won't Make Any Money
Music therapy was recently listed in Forbes Magazine as one of twelve music industry jobs that can pay six figures. There is a tremendous amount of opportunity in this field. I have personally almost tripled my income since getting my first music therapy job! Can you be poor as a music therapist? Sure. But this isn't decided for you. You can build skills and position yourself to earn a comfortable living.
There Aren't Any Jobs
I recently heard about a state agency (I'm in California) that is looking for up to twelve music therapists. Additionally, I'm on several email lists and job boards, and I see countless opportunities for music therapists. As our population ages, I anticipate an even greater need for our services.
Music therapists can work in a wide variety of places, from prisons to hospitals to schools and beyond. This makes us particularly employable.
It's Too Late For Me
I've met people who switched careers to music therapy while they were in their 20's, 30's, 40's, 50's, even 60's, and I wonder when I'll get my first student in their 70's. It's never too late. What you'll find is a welcoming community who wants to see you succeed. Your life experiences will compliment your training and practice as a music therapist.
I Can't Afford It
If you want to make this happen, you can do it. Yes, school loans stink. There may be other options, such as scholarships or assistantships. Additionally, there is significant variation in the costs of tuition. It really helps to know all your options. There may be an affordable program close by that you haven't even considered! That's what happened to me!
So what do I do next?
Well, you can take to Google and start searching all the music therapy programs in the country to see what will work best for you. You're going to want columns for: school name, website, tuition, types of degrees offered, faculty contact, link to the website, and description of the program. Make 70+ rows, because that's how many music therapy programs there are…
But wait, before you do that…
...rejoice, because I've already done that for you!
I have collected all the information you need to make an informed, personalized decision, and it's all in one place.
Even more importantly, I'm going to tell you how to use the information. I'll show you how to make useful comparisons, give you things to consider that you might not have thought about, tell you how to contact faculty and even teach you what to say and ask.
You might be thinking, "I can find this information on my own." And you know what? You're probably right. In fact, I just outlined exactly how to go about it.
But let me tell you from experience - the process takes hours, and you might miss something. Remember how I almost spent 4 times as much going to a different school but was saved by some last-minute information? I was so lucky! Now I hope to return the favor.
Music Therapy Source School Guide is a huge treasure for a small price. As our daughter began to research music therapy programs, our family floundered with only minimal word of mouth information. It was clear that we could not make an informed decision, but then we found Matt Logan's thoroughly prepared school guide.

What a relief! Discovering Matt's school guide was like finding a hidden jewel because Matt has invested precious time gathering key details about the many music therapy programs available, and he has made that research available at a very reasonable cost. With Matt's guide we now hold in our hands not only an excellent source of program details, but also basic and vital information about what it is to be a music therapist and how to pursue that dream. Thank you  for investing your leadership skill and creative instruction to prepare folks that desire to make a difference in the lives of others through the powerful tool of music.

Our family recommends Music Therapy Source School Guide, a thoroughly prepared and beautifully communicated resource, because it stimulates thought and supports decision making as one searches for a music therapy program that is just the right fit.

Dee F, California, Mom of Future Music Therapy Student

I bought and read your School Guide and really enjoyed it. It was nice to have all the information right in front of me instead of digging through all sorts of stuff. Thanks for writing it!

Devin, Future Music Therapy Student

I know that Music Therapy is what I want to do not only work-wise but also invest in. I hear stories popping up all the time about music reaching people in ways that brings healing, comfort, clarity, and so much more. I've seen the power of music therapy and I just want to be a part of it!

Thanks again for reaching out and providing such a great, handy resource. I know it saved me a TON of time.

Michelle M, Hawaii, Future Music Therapy Student

I've been using your site for years...since high school! Thanks for the help!

Fred R., Board Certified Music Therapist, Graduate Student

Finally...Compare All Your Options, Make Sense of Them, and Take Your Next Step Toward a Fulfilling Career in a Fraction of the Time...
Introducing the Music Therapy Source School Guide
When you Get the School Guide, you can:
Get all of the information you need in one place and learn how to put it to use to figure out your next step
Read descriptions of every accredited music therapy program in the USA and see which one fits you best
Easily compare tuitions so you don't end up with more debt than is necessary
See the types of degrees offered (undergraduate, equivalency, master's, Ph.D.)
Get answers to your questions, like: What is music therapy? What should I do next? How do I become a music therapist? What questions should I ask of the program director? Where can I find scholarships?
You'll know how to decipher and USE the information in order to make the right decisions about your next steps
Learn how to contact faculty and know what to say and which questions to ask
First 50 copies of the 2nd edition receive special pricing!
$22  $12 for limited time only!
I'm Matt Logan. I'm a music therapist, not a corporation. When I create products, it's generally because people have asked me to (like this one!). Therefore, I stand behind my work and I'm only comfortable with a transaction if you're getting value. If you get the school guide and it doesn't end up being what you want, let me know within 30 days and I will issue a refund. It's as simple as that. 
Bonus! Order Today And Receive Frequently Asked Questions Pamphlet
When you order today, you will also be receiving a downloadable pamphlet of frequently asked questions. You will download it along with the School Guide. Super simple!
Simplify your search today for only  

$22

$12
I stand behind my products. If you aren't completely satisfied, let me know and I will give you a full refund, no questions asked.